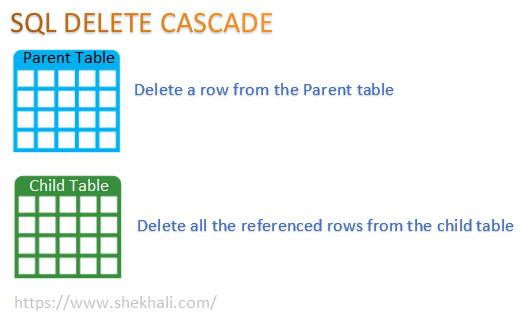 In this article, we will learn SQL Delete Cascade rules with foreign key constraints having multiple examples.
SQL Delete Cascade–Overview
1. SQL DELETE CASCADE : In the SQL server, when we create a foreign key using the SQL delete cascade option, it deletes all the related rows from the child table when the referenced row is deleted from the parent table having primary key constraint.
The following are the SQL scripts that create a parent (Departments), child (Employees) table, and a foreign key on the child table without the SQL delete cascade rule.
Continue reading "SQL Delete Cascade and Update Cascade with foreign key [2021]"