What Is Monitor Class In C#?
Monitor class: In C#, the Monitor class provides a wait-based synchronization mechanism that allows only one thread to access a critical section of code at a time to avoid the race condition.
Here all the other threads have to wait and halt the execution until the locked object is released.
The Monitor.Enter method is used to acquire an exclusive lock on the object whereas Monitor.Exit method is used to release the locked object.
In order to use the Monitor class in a multithreading , we first need to import the System.Threading namespace.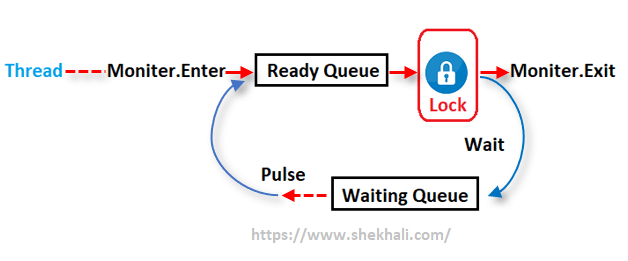 Continue reading "C# Monitor class in multithreading with examples"